F.A.S. Packing Recruitment Agency
F.A.S. Packing is an international recruitment agency posting employees to work in the Netherlands. We comply with the certificate issued by the Marshall of the Warmińsko-Mazurskie region, Poland, Agency reference number: 4255. We cooperate with AUB van Bergen B.V., a Dutch-based company. This company holds a NEN certificate and operates under the Dutch Civil Code and NBBU-CAO (collective labour agreement).
We try to make you feel in the Netherlands like you do at home.
Visit our Olsztyn Office, where our employees can give you specific information about working conditions in the Netherlands.
Contact our Recruitment Specialists:
Kasia: + 48 535 867 206
Monika: + 48 533 911 533
Agnieszka: + 48 730 891 910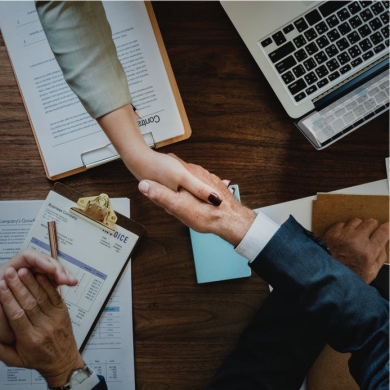 For All Seasons Packing recruitment agency has over 10 years of experience on the market. Initially based in Koszalin, we moved to Olsztyn in 2015, where now we located in ul. Herberta 14/23, 10-686 Olsztyn, Poland. Although our headquarters are in Warmińsko-Mazurskie voivodeship, we hire people from all over Poland.
Over the years, F.A.S. Packing has built a solid brand on the home market of international recruitment agencies. Our recruitment agency offers legal employment abroad under clear rules and fairly communicated conditions offered by the Dutch employers.
We support our candidates in completing all the necessary documents to work abroad and we match the job offers the candidates' qualifications. For those who decide to take a job in the Netherlands, we complete the relevant documents, organise the transport from Poland to the Netherlands and advise what to pack, which documents and personal items to take and what to expect upon arrival. Each of our candidates can take advantage of our expertise to explain the rules in place in such a different country that is the Netherlands.
We assist each and every one of our new employees from the moment they are hired, prepare to their journey and while they travel, up until they arrive at their new post at AUB van Bergen. At that time the employees are taken over by the Polish Coordinators who work for AUB.
F.A.S. Packing recruitment agency in the Netherlands offers jobs mainly in horticulture. These are various types of jobs with potted flowers performed at greenhouses. This work covers the entire flower production process, ranging from planting, transplanting, seating, trimming, plucking leaves, pinning, labelling, film wrapping and preparing flowers for shipment.
FAS Packing offers only legal contract employment under the Dutch law. Contracts are translated into Polish. The first contract is for 3 months with the possibility of extension. The contract can be terminated earlier without suffering any consequences, e.g. financial ones for early contract termination. Jobs in horticulture can be performed both on seasonal/holiday and permanent basis. Permanent contract employees comprise more than 30% of AUB van Bergen workforce.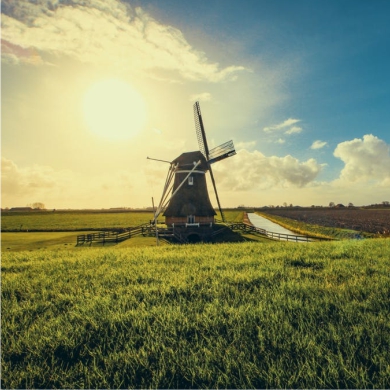 Netherlands is an attractive country, encouraging foreigners to its multiculturalism and liberal lifestyle. Despite its small area, the country is very diverse – you can visit the architecturally rich city such as Rottedram, Amsterdam and the Hague, as well as relax in nature. The greater part of the Netherlands are green areas cut across with numerous canals. Residents of this tulip country use of channels use canals both for transport and pleasure. The Netherlands is the most has the most developed cycling infrastructure in the world. Bike paths span the entire country, both large cities and in suburbs alike. It is the only country in the world, where the number of bicycles outnumbers the population.
The currency in the Netherlands is the euro. While planning a trip to the Netherlands to earn money, it is a good idea to set up a foreign currency bank account. Dutch employers frequently pay by bank transfer to the account of an employee. There is also a possibility to open a bank account in the Netherlands at a Dutch. The most popular are ING, RABO BANK, ABN AMRO. This is convenient because of the availability of free ATMs, bank branches and faster money transfers from your employer (money transferred from a Dutch bank reaches another Dutch account faster than a Polish account). In the Netherlands, card payments are a preferred payment method both in shops and markets. Making card payments using a card issued by a Dutch bank reduces the likelihood of difficulties with compared to Polish bank cards.
WORKING IN THE NETHERLANDS
People seeking work abroad, often choose the Netherlands as their destination. You can of course look for work in the Netherlands on your own, however, the vast majority of people turn to recruitment agency for help. Every registered, legal agency has to make it easier for new people to start working abroad by searching for a specific employer and job offers, and arranging for the transportation, accommodation and other essential issues.
The Netherlands is a European Union member state, with particularly well developed agricultural sector. Most job offers include work in horticulture (greenhouses, flowers or harvesting vegetables and fruits). Work can also be found in the construction sector and manufacturing as well as in hospitality and catering. In case of most jobs offers in the Netherlands, you can start immediately. They are mostly seasonal or holiday work, however, an increasing number of Dutch companies look for permanent employees.
In the Netherlands, you can find work both as a skilled specialist or non-skilled worker without experience. Dutch companies are searching for as part-time package handlers, forklift operators and production line workers. Candidates looking for work in the Netherlands through a recruitment agency don't know the local language and without additional certificates, such as e.g. the driving license. A large group of candidates are couples looking for work abroad.
SOFI / BSN
People who apply for work in the Netherlands for the first time ask what is SOFI or BSN (Burgervicenummer) and how to obtain it. SOFI is a tax number issued to each legally employed person in the Netherlands. The number is issued during a short, usually 10 to 15-minute interview at a Dutch administration office. Each employee receives a BSN number assignment document – this document contains personal data, issued number and the official stamp. This document is very important because SOFI number is given once for the entire life. It is of course possible to apply for a duplicate of this document, however, this is at extra costs.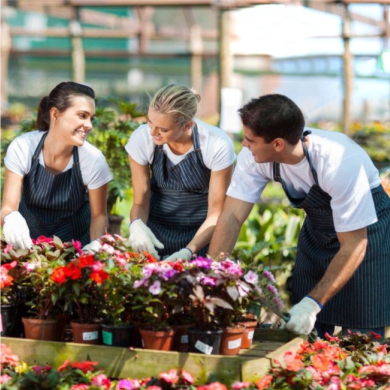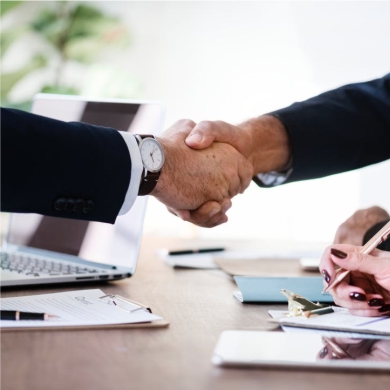 People interested in participating in the recruitment process must first register as a Candidate. You can register in person at our office in Olsztyn, ul. Herbert 14/23. We work from Monday to Friday from 9am to 5pm.
People who live outside Olsztyn can register on our website by going to the RECRUITMENT section. Each candidate is given a questionnaire with a list required documents. We can also send personal questionnaires by e-mail.
Every candidate for work abroad specifies their availability in the questionnaire. This is the date on which a person may leave to start work for a Dutch company.
We receive information about current job offers, the number of people who can arrive for work, and how many vacancies there are in company accommodation facilities on weekly basis. In the case there are double rooms available, we can offer jobs for couples or a more people. Once we receive job offers, we contact with the selected candidates who match employer's requirements and are available to travel in a given week.
Trips are usually organised on Thursdays. During periods of increased demand for workers (between February and May) trips can take place twice a week: Mondays and Thursdays.
The employer, AUB van Bergen, does not impose the mode of transport from Poland to the Netherlands. Each candidate can decide whether they want to travel to the Netherlands by themselves (e.g. a car) or utilise company transport. We cooperate with carriers throughout the country. Carriers offer buses from Poland to the Netherlands and back.
Ticket prices range from 60 to 85 euros. You can pay for the fare in cash to a driver, the amount can be paid in euro or in Polish złoty.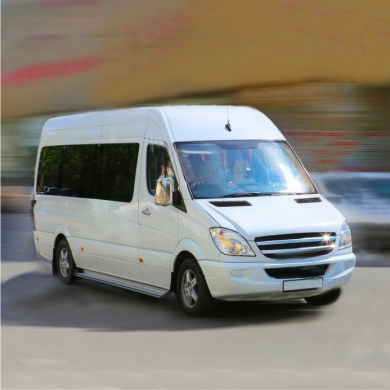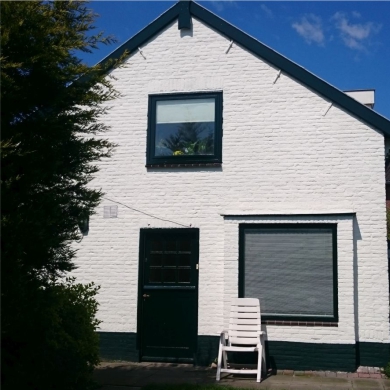 AUB van Bergen provides company accommodation for its employees. The employer also provides free commuting to work and back. Commuting to work is through company vehicles. When the distance between the place of work and the accommodation is less than 10 km, the employee can commute by bike.
The accommodation offered by the employer is in Westland – around the Hague and Rotterdam, by the coast. Some of the towns within the Westland area are: Monster, Poeldijk, Naadlvijk, s'Gravenzande, and Honselersdijk. This is also the location of the greenhouses where the work is performed.
You can read more on accommodation in the General Conditions section. You can also go to the GALLERY to see the photos of the available houses and flats.